With majestic Pioneer Peak standing watch at 6,398′ we grow premium Alaska Grown cut flowers 40 north of Anchorage.
July through first frost our gardens are bursting with color and flower magic. We grow vibrant Dahlias, fragrant long stem Sweetpeas, Sunflowers and more.
We started growing our award winning dahlias four years ago in remembrance of our son and brother Luke, because when he was in kindergarten he brought home to me for Mother's Day a potted dahlia plant not yet blooming. But when I learned dahlias grow from tubers you can divide for more and more every year my interest was piqued. Luke had Duchenne Muscular Dystrophy, an incurable muscle wasting 100% fatal disease. We were told Luke would be lucky to graduate high school. Which he did in 2010. When he suddenly passed at age 21, January of 2013 our whole world came crashing in. 
The first year after his passing, struggling with deep grief I planted all the tubers that came from the original dahlia plant Luke had given me with all those years ago. With every bloom it's like Luke loving me from heaven. I can't get enough!
Now we have a thriving, growing flower farm.
Hi I'm Misty VanderWeele: 
All though not entirely a one-woman-show I run farm management, floral design, marketing, and field operations. I consider the flower farm my baby. That being said I couldn't do what I do without the loving strong support from my husband, Glen, daughter Jenna and the best in-laws a girl could ever ask for.
Grieving Luke has been the hardest thing I've ever had to do however growing  flowers fills my heart with vibrant love and magic. They really have been my grief healer and medicine. I love sharing their magic with every bouquet I design, at every market I attend, tour I give, or in books I write, and stage I speak from.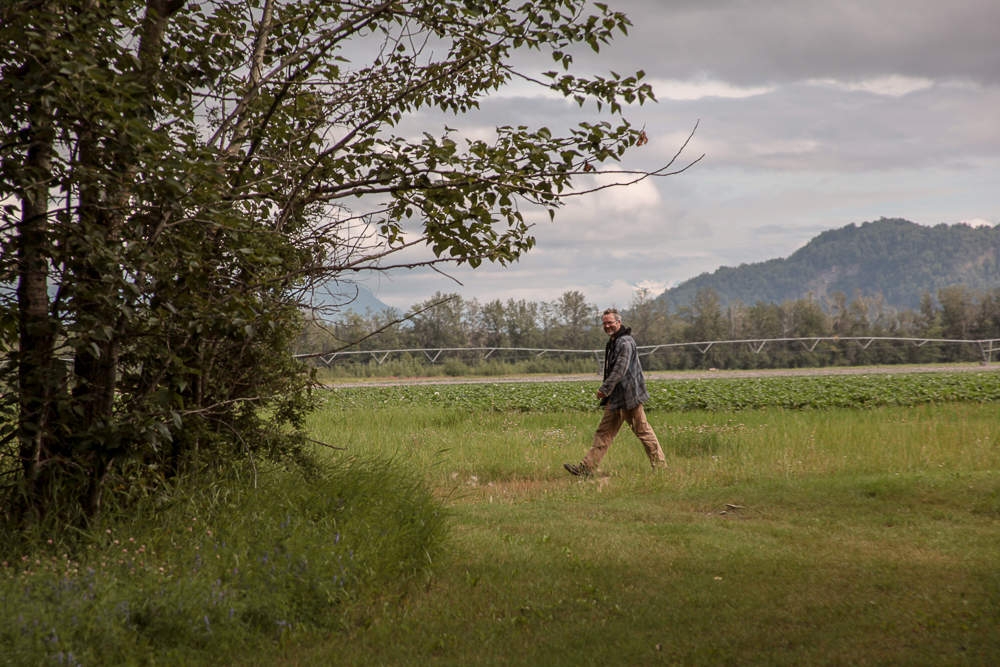 Glen: is a 2nd generation vegetable farmer here in Alaska. Our 5 acre piece of property is located smack dab in the middle of his family's farm. It a wonderful lifestyle we've chosen to raise our kids and live our dreams. He's always the strong supporter in the background. He tills the flower gardens, creates the irrigation lines and lets me use his shop for any flower needs that I might have. He also seems to be always be up for any assistance with the occasional board cutting or welding job. But mostly he listens to me going on and on about flowers ALL the time and still loves me anyway. His latest interest is malting our Alaska Grown Barely for beer.
Jenna: is almost 19 with a bright future ahead of her. She's been involved from the beginning helping with flower chores and filling in where she is needed. She'll be going to our local college to study a fine arts degree. She's like "I'm not sure if this will be my final major but I need to start somewhere." Her loving support and wanting to be by my side warms my heart and fills me with pride. I love our mother daughter bond.
Connect with us on Social Media